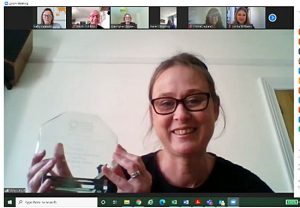 We are very excited to announce that the nominations for the PaCC Awards 2021 are now open! The PaCC Awards are a way to say thank you to that special person or organisation who did that little bit extra for your family this year.  
The past few months have been very challenging for many families and we hope that among the stress, isolation and uncertainties you were able to find some great support from individuals, school staff, health care staff or other organisations. The extra help from those people and organisations – what we like to call 'champions' – can have such a positive impact on your child, to you and to your whole family.  
Do help us celebrate Brighton & Hove champions by using the form on this page, where you can find out about previous years' winners , the diverse range of work they do and also information on how we organise the PaCC Awards. 
The annual event will take place sometime in January or February 2022. 
Deadline for nominations is 13 December 2021.