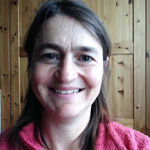 It's been another busy couple of months at PaCC. In this month's round-up, we introduce PaCC Rep and steering group member Lucy Hughes who has been representing PaCC on the Mental Health Support Teams in Schools (MHSTs) steering group.   
As well as our usual coffee mornings with Paolo, we hosted two additional engagement events. Our first PaCConnect since the end of lockdown on direct payments and pre-paid cards was a hybrid event; it was interesting learning how to balance the advantages of in-person meetings with the convenience of being online. The report from this PaCConnect is nearly ready and we will post it on social media and on our website as soon as possible.  
We also organised and chaired a successful pan-Sussex mental health consultation workshop, in collaboration with East Sussex and West Sussex Parent Carer Forums. You can read more about this in our 'You Said, We Did' piece. We are really benefiting from working more closely with other parent carer forums, and using this to strengthen our work and voice in Brighton & Hove. A lot of health engagement is taking place across the whole of Sussex, so it is important that we share the load with parent carer reps across the region. PaCC rep Ali Davies has been rep on a pan-Sussex health project around improving planned care services. If you don't know what planned care means, you can find out more about planned care here.
In Brighton & Hove, we have been hearing about families' experiences via social media and our partner groups and using this information in our work with the local authority, health providers and schools. Most recently we have fed back issues around school attendance to the national network of parent carer forums who were meeting with the Secretary of State for Education. Thank you for all your feedback – it is really valuable.  
It's not too late to nominate someone for a PaCC Award, more details here – we are really looking forward to celebrating these in January. 
New members look here for details of how to join PaCC.
Diana Boyd – PaCC Chair