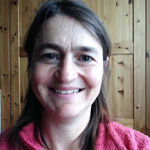 Welcome to PaCC's first round up of the new academic year, and my first as Chair. Also a big welcome to Becky Robinson who has taken over as Vice-Chair. 
I slip into the very large boots of Fiona England, who stepped down from the role in July. She was a fantastic Chair, with an unstinting commitment to representing the views of parent carers, and has built up a strong and challenging parent carer voice which is respected and listened to by professionals. Thank you, Fiona, for all you have achieved and the difference you have made. I attended my first meeting as a member of the council's Children and Young People's committee last week, thanks to Fiona raising the profile and importance of the SEND parent carer voice.   
I am excited to be taking on the role, and we have a lot to do! As well as continuing business as usual with work on the SEND strategy, neurodevelopmental pathway, social care and many other workstreams, we also have a number of other priorities for the coming year.  
One of our main objectives is to build up diversity and SEND representation in the steering group, to make sure we are fully representing parents. We want to do this thoroughly by first looking at our internal processes and policies, and identifying our gaps. Once this is complete we will then move to expanding the steering group.  
Do you want to know more about who represents you on PaCC Steering Group? Here we're sharing our first representative profile, and it's our newly PaCC appointed Vice-Chair, Becky Robinson.
Another big area of work is recovery from Covid, and building up our engagement with parent carers. We are doing this by both improving our social media presence, as well as starting to host some face-to-face PaCConnect forums and focus groups. Our next PaCConnect is on Tuesday 28th September. We will look at managing Direct Payments, pre-paid cards and Supported Bank Accounts;  find out more book your place.
We can't wait to see more people in person! Paolo is looking into providing hybrid meetings for those who prefer to meet virtually. We will also be attending the Amaze and PaCC coffee mornings in Hangleton and Knoll, and Moulsecoomb, as well as the Face 2 Face breakfast club, to listen to what parents and carers are saying. We also aim to spend more time building relationships with schools by meeting with special school heads and continuing to attend the SENCO forums.  
We aim to update you more frequently on what happened to your feedback and suggestions and the work we do as result of that. We start our 'You Said – We Did' with an update you can read here, on PaCC's response to the roll out of Covid vaccinations to a group of Clinically Extremely Vulnerable (CEV) 12-15 year olds.
We are also very keen on recognising and celebrating those people who provide that extra support to you and your families. As in previous years, PaCC is organising the annual PaCC Awards, find out more about PaCC Awards and how to nominate your special person.
Fitting all of this into our part time hours will be challenging, and some of it will take time. But we are really looking forward to rising to the challenge, aiming to continue and build on all the achievements of PaCC under Fiona's leadership. 
Have you thought about joining the Parent Carers Council or do you have friends who may be interested in joining PaCC? The forum is here to give you a voice on how services are planned and provided to you and your family, please read more and find out how to join.
Diana Boyd – PaCC Chair